Route Nationale 2 is a higway in Haiti.

Route Nationale 2 (RN 2) is the southern cross-country interdepartmental highway in the Haitian Highway System. It stretches from the western end of the Tiburon Peninsula, near the Windward Passage and the Strait of Jamaica, at Avenue des Quatre Chemins (Les Cayes Arrondissement) in the Sud Department to RN1 in Port-au-Prince. The populous cities that RN-2 connects to includes (from west to east) Les Cayes, Aquin Miragoâne, Léogâne, Petit-Goâve, Gressier, Carrefour, and Port-au-Prince. This highway is part of the originally planned network that was laid out earlier, and its last section was completed in later years. RN-2 is the third-longest highway in Haiti, following RN-1 and RN-3. About one-third of its length is within the Southern Department.

Route Nationale 2 (RN2) is commonly known as "Boulevard Jean-Jacques Dessalines" within Port-au-Prince and as "Route du Sud" outside the capital region. After heading south through downtown Port-au-Prince, it travels west through the capital's western boroughs and then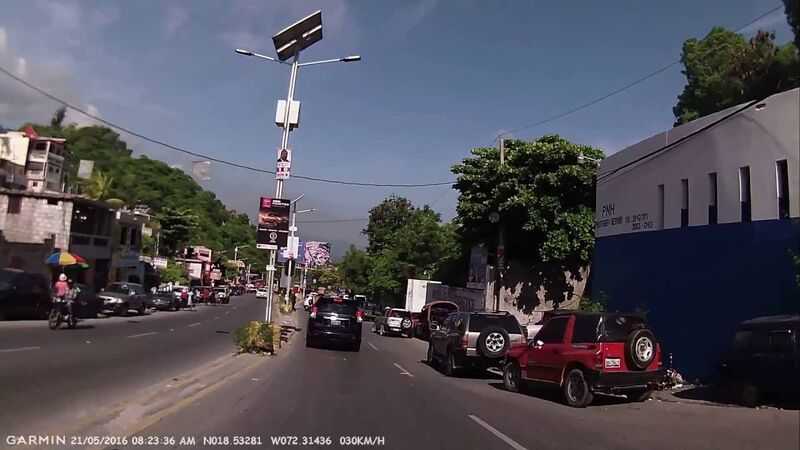 Route description
This highway's southwestern terminus is at Carrefour Quatre-Chemins in Les Cayes Arrondissement, although Route Deparmentale 25, a south-western extension of the highway, the route connects to RD-72 just north of the Les Chardonnières Region. The northern terminus is Downtown Port-au-Prince, where it becomes Route Nationale 1. It is 186 km (118 miles) long from Port-au-Prince to Les Cayes.
The elevation chart shows a 118-mile route with two steep climbs and four gentler climbs along its path. The highest point is somewhere along the Nippes/Sud border at an altitude of about 1,000 feet (300m). The steepest grade is the section of road where it goes from 28 to 313 feet in altitude in a span of 1.4 miles, resulting in a 3.8% grade. This occurs in the Aquin area at the 90 mile marker.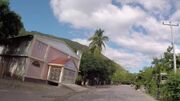 Road surface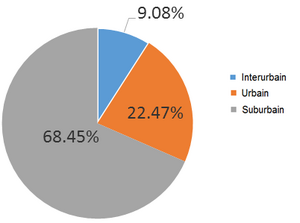 Topography
For the type of topography, 46% corresponds to a mountainous topography, while the remaining 54% corresponds to a plain topography.
Criticism